In terms of yarn types and thicknesses, almost anything is conceivable
The spectrum of our yarns is enormous. We process natural yarns, such as cotton, as well as a variety of synthetic yarns, such as polyester or polyamide. The yarn thicknesses can be varied just as flexibly. These can range from dtex 17 to dtex 6600, resulting in very light or very heavy materials
Acrylic
Aramid: Aramid is composed of the words Aromatic Polyamides. The search for high-strength and high-temperature-resistant fibers was triggered primarily by space travel. The fibers are popular as para-aramids for cut protection because of their tensile strength and toughness. But meta-aramids are also popular for protective equipment because of their high-temperature resistance. Bild 21020 schwarz
Cotton
Elastane: The incorporation of elastane yarn gives the textile a high elasticity, as well as a high recovery.
Flame retardant PES: Flame retardant polyester is used in many product areas, such as the automotive industry. Among others, the yarn brand Trevira CS is processed to obtain flame retardancy.
Microfiber: A microfiber single filament has a fineness of less than 1 dtex and weighs max. 1 g at 10,000 m. Warp knitted and circular knitted fabrics made of microfibers have a large fiber surface and are therefore particularly absorbent to water and dirt. Applications are not only as cleaning equipment, but also in the surgery and medical fields.
Modacrylic
Polyacrylic
Polyamide
Polyester: Polyester is one of the most widely used synthetic yarns, which can be found in almost all industries and sectors. From clothing to road construction, the properties of polyester speak for themselves. This is because this yarn is not only very easy to care for and dries quickly, but it also shows hardly any signs of wear and is weatherproof and dimensionally stable.
Polyethylene
Polypropylene: Prolypropylene is similar to polyethylene only harder, more heat resistant and has a high UV stability. It is one of the most commonly used standard plastics and is popular for packaging, such as laundry bags, because these yarns do not stain.
Polyurethane
Viscose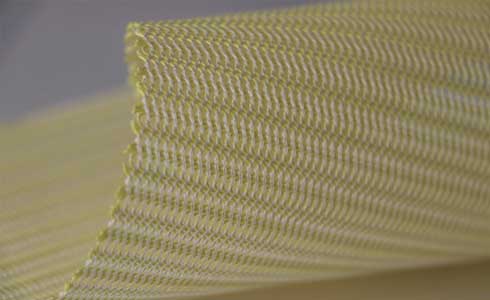 Aramid
Aramid is composed of the words Aromatic Polyamides. The search for high-strength and high-temperature-resistant fibers was triggered primarily by space travel. The fibers are popular as para-aramids for cut protection because of their tensile strength and toughness. But meta-aramids are also popular for protective equipment because of their high-temperature resistance.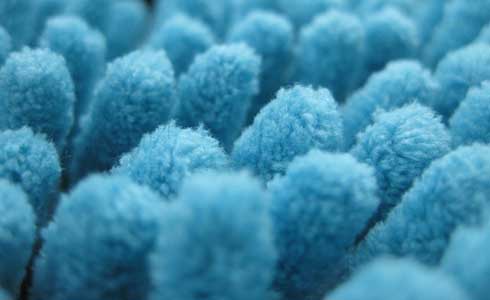 Microfiber
A microfiber single filament has a fineness of less than 1 dtex and weighs max. 1 g at 10,000 m. Warp knitted and circular knitted fabrics made of microfibers have a large fiber surface and are therefore particularly absorbent to water and dirt. Applications are not only as cleaning equipment, but also in the surgery and medical fields.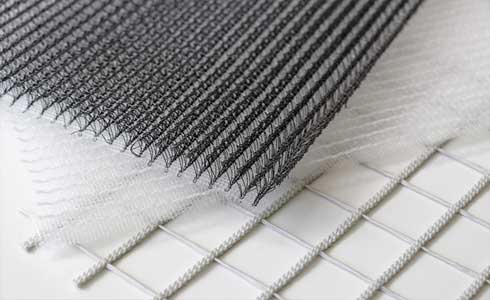 Polyester
Polyester is one of the most widely used synthetic yarns, which can be found in almost all industries and sectors. From clothing to road construction, the properties of polyester speak for themselves. This is because this yarn is not only very easy to care for and dries quickly, but it also shows hardly any signs of wear and is weatherproof and dimensionally stable.